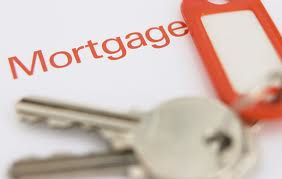 A combination of historically low mortgage rates and corrections in home pricing are resulting in the most affordable home market in two decades in San Mateo County. This is great news for home buyers if you are able to qualify for a loan. Stricter guidelines and qualifications make getting a home loan more challenging.  Potential buyers must work with a highly qualified lender to determine their ability to buy a home before setting out to look in person.
The National Association of Home Builders (NAHB) and Wells Fargo Housing Opportunity Index (HOI) report that nearly 76% of new and existing homes sold in the last quarter of 2011 could have easily been purchased by buyers earning $64,200 (the national median income). The previous quarter showed nearly 73% of homes in that range, marking a 3% increase.  Obviously this figure isn't what we're seeing in our home territory, mid-San Mateo County.  We are seeing home prices beginning to move up once again because of a shortage of homes for sale in our immediate area and income needed to buy these homes is well above the national median.
Here are some stats just about San Mateo County and specifically from Burlingame to Foster City.  Hold on to your hat because the pictures are pretty but the data is alarming once it's explained to you.
Let's start with inventory right now in the first two and half months of 2012.  Real estate is often spoken about in absorption rates or the number of homes for sale versus the number of days it takes to sell them.  Right now we have 3.5 months of inventory on the market in our four cities.  That means if no other homes were listed it would only take 3.5 months to absorb these homes leaving nothing for anyone else by mid-June.  Those are not healthy numbers because there are far more people looking to buy a home in our area today than there are homes to buy.  That means prices rise but it may not mean that they appraise because the market moves up without comparison houses for the appraiser to use.  This chart shows only 820 house for sale during this time.  If you're thinking of listing your home for sale, now is the time to do it, for this reason alone.
Here's what it's looked like the past 3 years when we were hearing almost daily that there was a flood of homes for sale.  Not necessarily the case when you drill down to local levels.
The highest inventory of homes for sale in our four cities between January 2009 and today was in February 2009 with 6.8 months of
inventory and the lowest, December 2009 with only 2 months.  So you say, where's the hidden inventory we keep reading about in the press?  I don't know.  I'm not sure it really exists here, although I'm sure there is some.  Here's the chart showing you the data where it's easier to read and you can see for yourself.
This data came from our local Multiple Listing Service so it is market specific. Interest rates have been at record lows and change weekly on 30-year loans with Freddie Mac reporting an average of 3.87%. 15-year loans were averaging 3.16%.
Click on The NAHB/Wells Fargo Housing Opportunity Index: History of Least and Most Affordable Areas spreadsheet located here to download the list of historical data on the most and least affordable areas in our community or browse their website to learn more.
Here are the average sale prices for homes in Burlingame, Hillsborough, San Mateo and Foster City during the past 12 months.  This is our reality and it's very different than the rest of the State of California or the entire US.  It's not going to change from the look of things.
Here are some homes for sale in Foster City right now.
[idx-listings city="Foster City" propertytypes="275″ orderby="DateAdded" orderdir="DESC" count="5″ showlargerphotos="true"]
Here are some homes for sale in San Mateo right now.
[idx-listings city="San Mateo" propertytypes="275″ orderby="DateAdded" orderdir="DESC" count="5″ showlargerphotos="true"]
Here are some homes for sale in Hillsborough right now.
[idx-listings city="Hillsborough" propertytypes="275″ orderby="DateAdded" orderdir="DESC" count="5″ showlargerphotos="true"]
Burlingame listings are seen to the right of this post. We're here to talk to you about your specific real estate needs and you can reach us online or by phone.