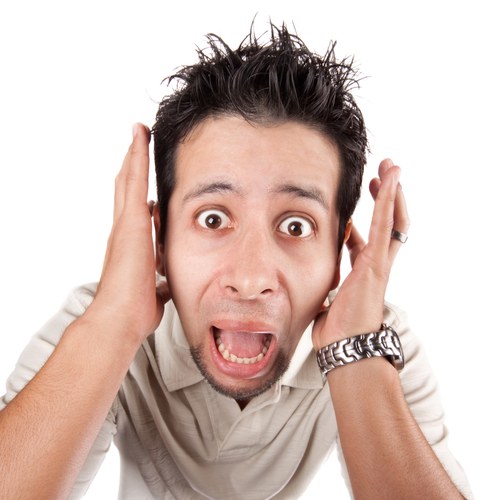 If you're new to selling your own home, don't make these mistakes to the list of things your Realtor suggests you do to prepare your home for sale. It may seem like getting ready to sell your home is an impossible task filled with landmines along the way, but it really doesn't have to be quite so dramatic or difficult. If you avoid these common mistakes, then you'll have a less stressful and more successful sale. Your Realtor does want to sell your home so you can move on to your next home in a timely manner.
Selling before you're ready
It can be very emotional to say goodbye to a home you've loved. Especially if major life experiences have taken place there. If you notice that it's becoming too difficult for you, then you may not really be ready to sell. At the same time, you should thoroughly examine your finances to determine whether or not you have the money you need to buy another home. This is especially true if you're planning to upgrade. This is the time to get preapproved for a new loan so you know what you really can afford in your new home.
Not doing a property inspection and pest inspection before listing your home
Don't add this home selling mistake. You really can't answer any of the details about your home without having an inspection done first. You may think you know everything about the integrity of your home, but unless you know what termite damage looks like, or have thoroughly and carefully looked inside every cabinet and bathroom, and outside at all facia for damage, you will not really have an idea of what's there. The cost of a home inspection is so much less than the money a buyer with try to negotiate from you due to their inspection, why not take care of it first and do the simple repairs first.
Not pricing your home correctly
Don't add this home selling mistake because it's one of the most costly mistakes of the home-selling process. Not pricing your home correctly. The worst thing you can do is chase the market.If you price your home too high, then it could sit on the market for weeks or months without an offer. The longer your home languishes without an offer, the more difficult it becomes to sell. It's very easy for home buyers to research comps in your area and they will have an idea of what your home is worth. Save yourself some headaches and price your home appropriately from the start. Your Realtor should know your area and what the homes similar to yours are selling for. Really listen to your Agent on this. Believe it, or not, you are not the expert on this and are likely to think your home is worth much more than the one across the street that sold last month.
Not getting your home show ready
Don't add this home selling mistake as you never get a second chance at a first impression. It is essential that your home makes a great first impression to any potential buyers. You must make your home ready for showings before it hits the market. Thoroughly clean and de-clutter. Paint both inside and outside. Power wash the outside so dirt and last winter are gone. Clean up your yard and plant flowers in front. Stage your home so that it's easy for buyers to see themselves living there. Remove your family pictures and clear closet clutter. Keep pets away and remove all signs of them – including any lingering pet odors.
Not being honest with disclosures
Don't add this home selling mistake, as it's huge. There are certain disclosures you are required to make to buyers. The forms need to be filled out fully and honestly because you could open yourself to litigation if you aren't upfront about all potential problems in your home. Not only is it the right thing to do, but it could also save you from a lawsuit down the line. You must disclose everything you know about your home. This is why we recommend a property inspection and pest inspection take place prior to putting your home into the MLS.
Not being open to negotiations
Don't add this home selling mistake once your home has been put on the market, you'll begin receiving offers. It's important to keep an open mind when it comes to these offers. Don't be too rigid on the selling price. In addition, don't immediately dismiss lowball offers by not responding to them. Give potential buyers an opportunity to come to a price that is agreeable to both parties. This is also true when it comes to seller concessions. Though it would be amazing to sell for your asking price with no concessions, it may not be reasonable and you could lose out on a good sale. We like to say the first offer is often the best offer, so work with it. Counter it if it's low. The market is no longer seeing multiple offers so you may only receive one or two offers. Work with them.
Not working with a professional
Don't add this home selling mistake by not working with a professional real estate agent, thinking that you can save money by selling your home yourself. By working with an agent, you can easily avoid all the scenarios above. An agent who is an expert in your area will know how to price your home, will understand disclosures, and will negotiate on your behalf to qualified buyers. Additionally, they will market to a large circle of agents with clients looking for your area and local schools. A potential buyer will low ball your price since they know you're not paying any commission. You will not make more money as a DIY. Questions? Contact us and let us do a property analysis and provide you the most accurate data on your home and area.