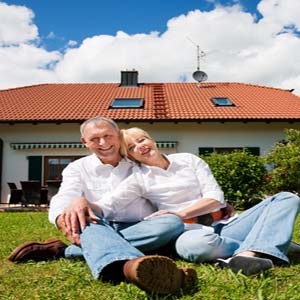 Have you become an Empty Nester and found that your home no longer suits your needs and lifestyle? That you're rattling around in a large home and only living in a few rooms?  If your family size has changed or you have recently retired and are just seeking something new, and are in the 55 and over age bracket, you may find yourself in the market for a new home. You may either be  looking to downsize or make the move to a senior community.
The most recent National Association of Home Builders' Housing Market Index reported that this is not uncommon and that "builder confidence in the 55+ housing market for single-family homes showed strong continued improvement." Robert Karen, supervising member of the Symphony Development Group and presiding officer of NAHBs' 50+ Housing Council offered some hopeful insight for homeowners in this situation, "With existing home prices rising, consumers are able to sell their current homes and make the move toward either purchasing a home or renting an apartment that is designed to more specifically suit their lifestyle."
So, if you've been considering putting your home up for sale, this is a great time to do it. Many options exist locally in new homes and new communities being built in San Mateo and Redwood City, giving you the chance to start fresh and see what life has to offer you in a new, smaller home. If you're ready for Assisted Living, San Mateo offers three beautiful communities in the downtown. Meet new friends, get rid of some of the clutter, and feel happy and safe in your home. Market trends are looking up for making a move, so start the search for a home that perfectly fits your new lifestyle today.
Read about the actual study findings on 55+ home ownership by clicking here.  We work with couples and singles downsizing into smaller, easier to care for homes and would be happy to talk with you about your specific needs. Please call us. Our phone numbers are at the top of the website. Selling a home in 2013 may be better for you than waiting. Let's talk.