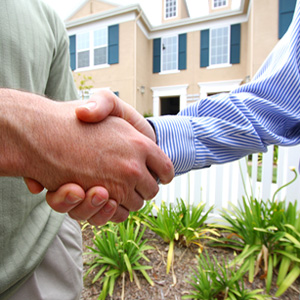 Have you finally decided that 2013 will be the year to finally buy your own home, buying a condo is a great first step out of renting and into home ownership. San Mateo is a great city to consider for your first home purchase because of  it's central location on the peninsula, half way between San Francisco and San Jose.
There's good news about condos right now, too. The National Association of Home Builders reports that the production of condominiums and apartments is at an all time high, since tracking began in 2003.
We're seeing condos being built in San Mateo's Bay Meadows and in Redwood City right now. Prices aren't totally entry level, but they're brand spanking new and if you're able to afford them, beautiful homes. But buying a condo that's already in the market is the best way to begin your home ownership at a more affordable rate and there are many to choose from.
The latest Multifamily Production Index (or MPI) released in late August showed an increase to 61. The MPI is a measurement of builder and developer feelings about the conditions of the apartment and condominium market. It's measured on a scale of 0 to 100 where a score over 50 shows that a majority of respondents report conditions in the market improving. Three elements are measured by the MPI: construction of low-rent units, market-rate rental units, and for-sale units, or condominiums. The for-sale component scored 58, which is the highest score since 2005, indicating that choice in is available when looking for a condo as your home.
Consumer demand for condos is increasing and builders are answering that demand by building. There was a dearth of new units being built during the housing downturn. With the increase in production, there are more options for people looking at buying condos. Interest is still at historic lows and if you buy this year you know what your interest will be for the next 30 years, if you wait, interest can go up along with prices and your cost of ownership will go up, too.
If you want to own property but don't want to deal with yard work or maintenance tasks and would like to keep your payments low, a condo may be the perfect choice for you! You may be surprised at the many options available for buying a condo locally and I'd love  to help you discover them!
Here are some condos for sale in San Mateo right now. Call us if you'd like to see any of these.
[idx-listings city="San Mateo" maxprice="600000″ minbeds="1″ maxbeds="2″ minbaths="1″ maxbaths="2″ statuses="1″ propertytypes="328″ orderby="DateAdded" orderdir="DESC" count="10″ showlargerphotos="true"]