The perennial question. Should I wait or jump in now. Believe it, or not, when interest goes up, and it likely will this year, according to the Fed, your buying power goes down. Although the example in price below isn't found in North San Diego County, the example of your lost buying power will, in fact, happen. Plus, your monthly costs will rise.  Why wait? We have a great selection of homes on the market and seller's are likely to negotiate on price.
Questions? Call or text us and we can talk further specifically to your situation.  If you do not have a lender we are happy to refer you to several wonderful and seasoned lenders we work with who can give you the numbers specific to you and your budget. They can also approve you for a loan to buy the home of your dreams.
There is a cost to waiting and it isn't a home for less. It's likely a home for more and with a higher monthly payment. Don't stay on the fence. The people who jump off that fence, will have the best chance of buying a good home.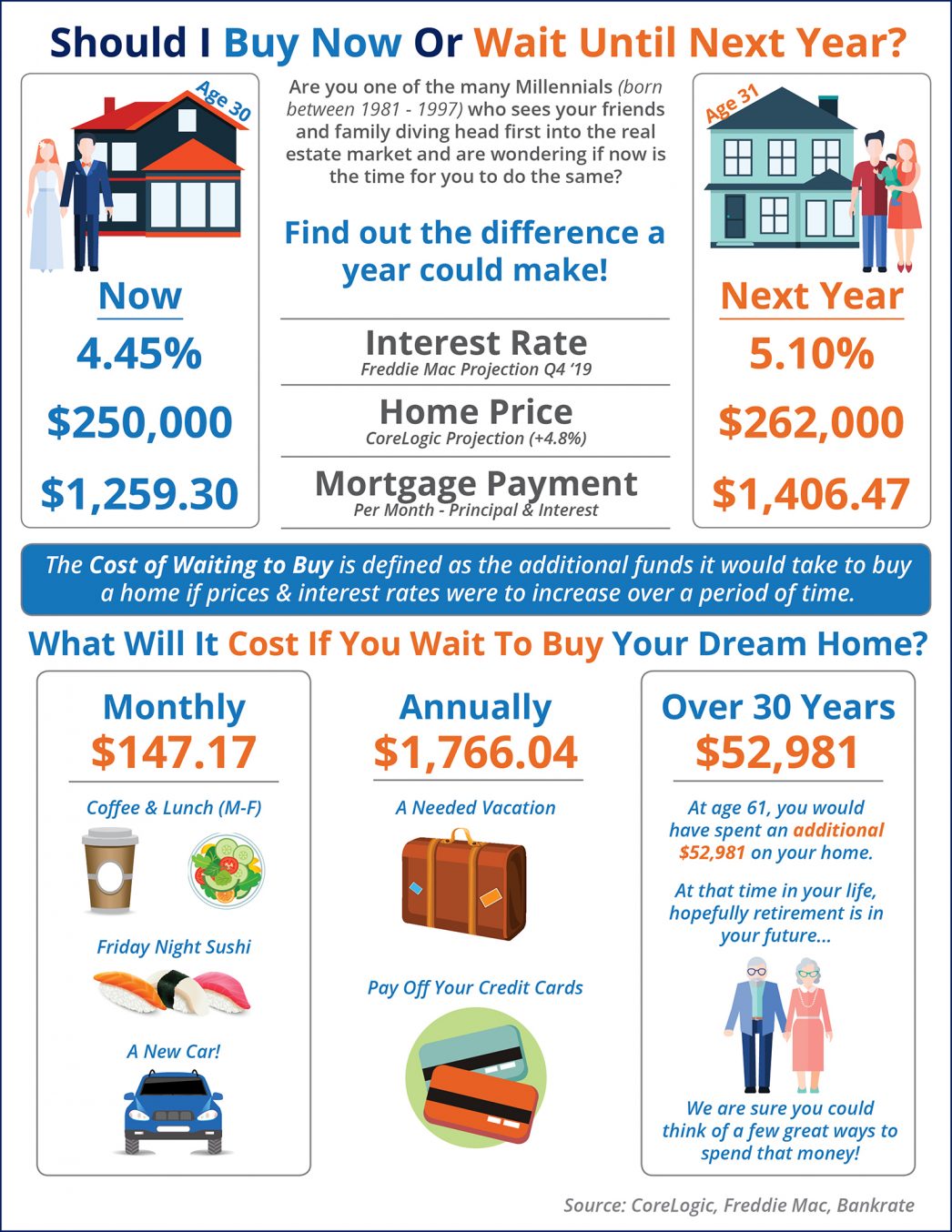 Some Highlights:
The cost of waiting to buy is defined as the additional funds it would take to buy a home if prices & interest rates were to increase over a period of time.
Freddie Mac predicts interest rates to rise to 5.1% by the end of 2019.
CoreLogic predicts home prices to appreciate by 4.8% over the next 12 months.
If you are ready and willing to buy your dream home, find out if you are able to!