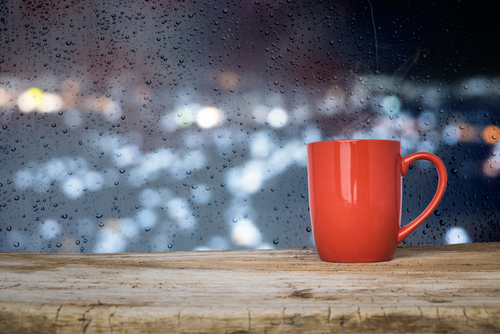 "To cancel or not to cancel … that is the question."
You're selling your home in the winter, and the weather has become decidedly more wintery with rain.  You may question if having that open house is really a good idea. After all, the El Nino storms are beginning to bring heavy rains, making it hard to do things. If you don't relish the idea of going out in the rain, why will a prospective buyer want to do so?
Here are some things to consider before cancelling your open house.
Buyers that venture out in the rain are more likely to be serious buyers and not simply curious lookers.
Buyers will know that your home is warm and cozy in bad weathers.
Your property's solid structure will come shining through.
If you cancel, buyers might be concerned that your home has leaks in windows, roofs or that your drainage is less than optimal.
And, if you cancel after someone made all the effort to come out in the rain to see your house, it might deter them from trying to see it another time.
So what do you do to compensate for the weather?
Be prepared to make the experience as pleasant as possible:
Turn on all the lights. You want your home to be as bright as possible so that potential buyers sense your home is warm and inviting.
If you have a fireplace, have a fire burning in it.
Open up all the drapes, shutters and blinds.
Make sure your gutters are clear of debris and that water is flowing freely from gutter to downspout and diverted away from sidewalks
Provide doormats for people to wipe their feet and towels to dry off with
Provide an umbrella stand so that their wet umbrellas have a home
Recognize that odors may seem stronger on damp days, remove pet beds to the garage and use lightly-scented fabric refreshing sprays like Febreze to eliminate odors in carpets, drapes or furniture. You probably don't realize that your home has a smell, some are good and some are not, and that's why Febreze is a Realtor's best friend. Many of us have a bottle of it in our trunk, ready to use, if needed.
If you're into it, a nice treat can be providing a crockpot of hot chocolate.  Pick up takeout cups for the coco, so your real estate agent can send them on their way with a warm cup of chocolate. They're sure to remember your home as they warm up in their car.
Recently, a large number of real estate agents were polled about cancelling an open house because of rain, a large group of them proclaimed they had sold several homes on rainy days. In the present real estate market we have, if you're serious about selling or buying a home, weather won't stop you from looking for one.
If you're still unsure about having an open house during the winter months, consult your real estate agent. They know your market, and they know the kinds of people that will take the time — rain or shine — to visit their potential new home.