The Cost of Renting Vs. Buying a Home today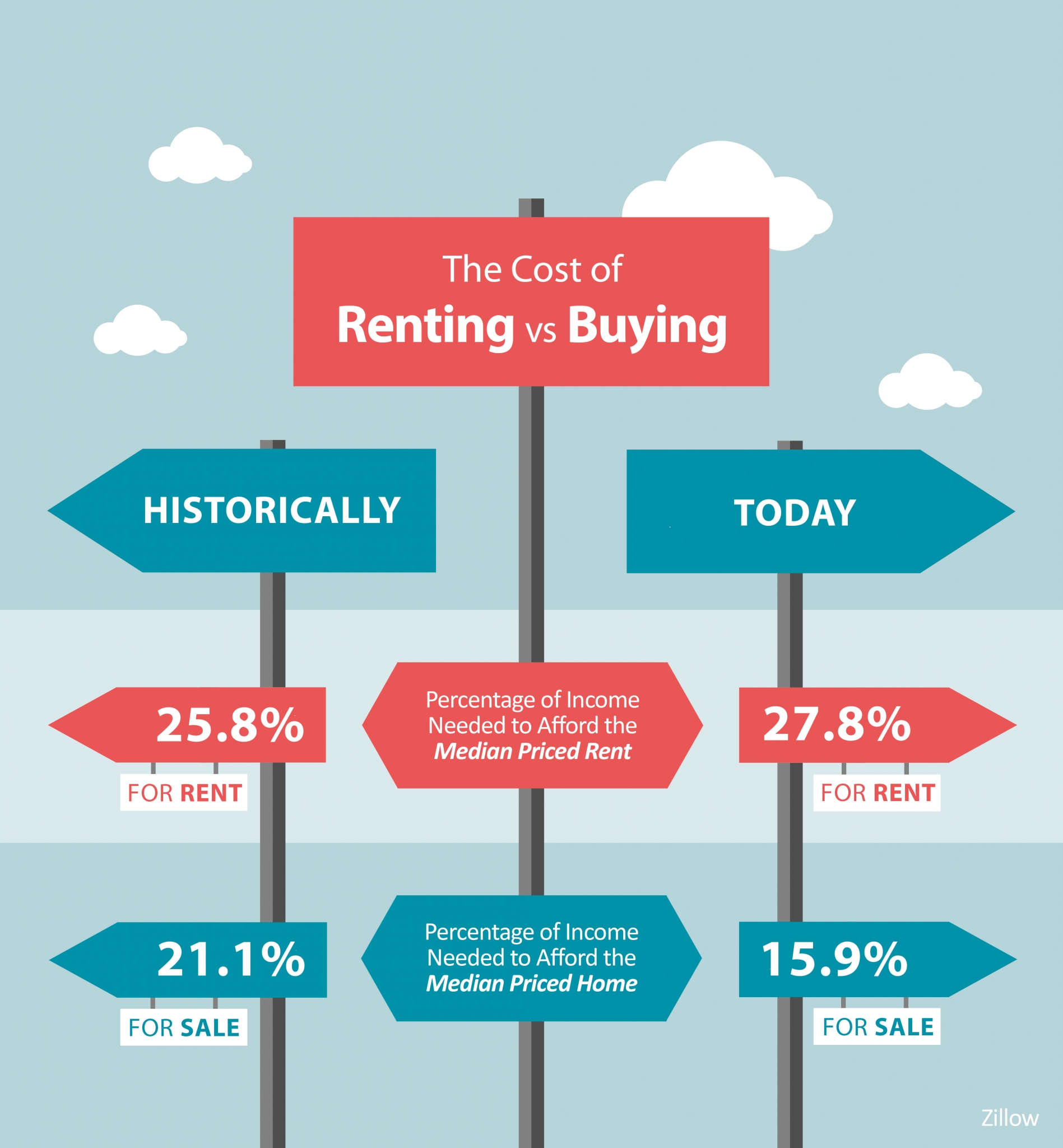 The Whys
If you have a good, steady job today, have some savings in the bank, and are tired of renting a home, today is the best time – ever – to buy a house and begin to build wealth. Interest rates are so low your payments will definitely be less than your current rent. You will begin to build equity and have the pride of ownership a house provides.
That little bit of savings will become your down payment, or your closing costs. If you are a first time home buyer you might even qualify for special programs in California to help with a down payment. The government has some FHA programs out there just for you. Are you a veteran? VA loans are down payment free.
You do have to have excellent credit and a have to have a secure job. Today is the best time to buy a house and begin to build wealth. Owning real estate is the single best way to build wealth and your estate.
Some Highlights
The percentage of income needed to afford a median-priced home today is declining, while that for renting is on the rise.
This is making buying a home an increasingly attractive option for many people, especially with low mortgage rates driving purchasing power.
Let's connect if you'd like expert guidance on exploring your home buying options while affordability is high.