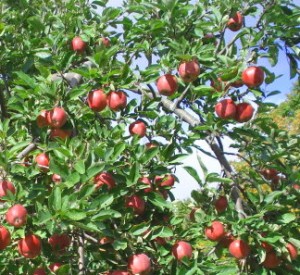 As the weather cools and the leaves begin to change color, fall is the perfect time to get your home and garden prepped for the Foster City winter.  Whether you are planting fruit trees or perennials, this is the perfect time to form your action plan and get started on beautifying your home.
Garden Prep –  For many gardeners fall marks the time of harvest.  As you enjoy your bounty, make sure you take the extra time to start preparing your soil by adding mulch and other amendments.  Turning your garden and clearing away debris now will allow for a better growing season later.
Winter Planting – We're so fortunate to live in a climate that allows you to grow vegetables year round.  You can grow tomatoes specially formulated for our mild winters by asking your local nursery for assistance.
Bulbs – It's time to start dividing so you can make sure your bulbs are planted before the ground gets its first frost.  You'll also want to evaluate which of your warmer weather loving plants, such as geraniums, need to be moved indoor for winter.
Vining Plants – Berries should be pruned in the fall to deliver the best yield come harvest.  If you are interested in incorporating grapes into your home garden, this is the time to decide which varieties you will be using so you are ready for planting later in the month.
Trees – This is an excellent time to plant fruit trees as they will be able to form a strong root structure during the cooler months.  Consult your local nursery to discover the tried and true varieties for growing in your neighborhood.  Certain trees must have close cross-pollination, so double check that the variety you purchase will grow and produce independently in your yard.
As you take steps to prepare your home garden, you'll be surprised at the results.  A well-cared for garden and yard requires an investment of time, effort, and resources, but will add to your personal satisfaction as well as increase the perceived value of your home.  Call me if you want even more tips on dressing up your home with your garden and landscaping!